MIDI and OSC Controller
TC-Data is a programmable MIDI and OSC (Open Sound Control) controller the iPad, driven by multi-touch and device motion controllers. TC-Data makes no sound; it is a controller interface for any instrument or software that can receive MIDI or OSC.
TC-Data is not like other iOS MIDI and OSC controllers. There are no sliders. There are no knobs (mercifully). Instead, your touches are the controllers. Distances, angles, rotation, speeds, and timings created by the touches generate streams of expressive data. When you perform with TC-Data, you are manipulating all of your parameters creatively in real-time.
TC-Data opens up every inch of the screen for performance. And even though the graphics look great, you will soon realize that you can play TC-Data without even looking at it. Making gestures and motions is the mode of interaction, rather than manipulating widgets on a screen.
What can TC-Data do?
TC-Data can be used as a musical controller, or a stage lighting controller, or an interface for algorithmic drawing, or anything else you can devise. To get a sense of the possibilities, check out the video below. If you want more information about the video, see this scene-by-scene breakdown.
Features
Inter-app control via CoreMIDI
OSC over Wi-Fi
Support for external MIDI interfaces
MIDI input passthrough
Virtual MIDI output
Fully programmable multitouch control
Gyroscope and accelerometer motion control
Compatible with any iPad running iOS 7.1
300+ Controllers and Triggers
TC-Data has more than 300 controllers and triggers built in. Designed from multi-touch relationships and device motion sensors, the controllers stretch the idea of musical performance on the iPad. Gyroscope triggers, touch distances, rotations, velocities, angles, dragging, chording, and timings have been mined for creative control. Custom envelope generators, sequencers, tables, and LFOs are driven by these controllers for a second tier of data generation.
As with TC-11, all of these controllers are available to any output or module. Patches are fully customizable, down to screen grids and transposition.
Interface Built for the iPad
Patch creation in TC-Data was designed to be fast and simple. Add MIDI notes, CC messages, OSC outputs, and modules into a patch. Set the controllers and value ranges, and the patch is done. A floating live performance view allows you to try your patches as you build them.
Organize your patches by tagging them with descriptive attributes, or gather them into a group. Drag and drop your patches into folders in the Load / Share view. You can even AirDrop patches onto other local TC-Data devices.

64 Presets, Unlimited User Patches
TC-Data comes with 64 presets to demonstrate just some of the configurations you can build. The endless variety of combinations will inspire new ways of playing your existing instruments. You will give an old synth new life with TC-Data's interface, as each preset patch will twist it in a unique way.
But really, it will be the patches you create that will be the most useful. Target the exact parameters you want to manipulate, and control them however you want. The more connections you make the more powerful your interface becomes.
Bluetooth LE MIDI, wired MIDI
For low latency performance, use a Bluetooth LE connection to your Mac running OS X Yosemite or greater. Or choose from available 3rd party iOS apps that create connections over the USB cable.
Check out the setup instructions to find out how to connect TC-Data to your Mac over Bluetooth LE.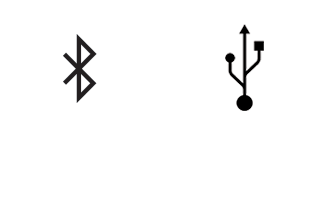 More Information
To learn about the differences between TC-Data and TC-11, see this FAQ for comparisons. Or read the complete user guide for TC-Data for answers to any technical questions. Be sure to drop a copy into iBooks or your favorite iPad reader for easy reference.

To learn more about using OSC information sent from TC-Data, download these small example projects:

Feedback and Support
For feedback, feature requests, or questions, please email: