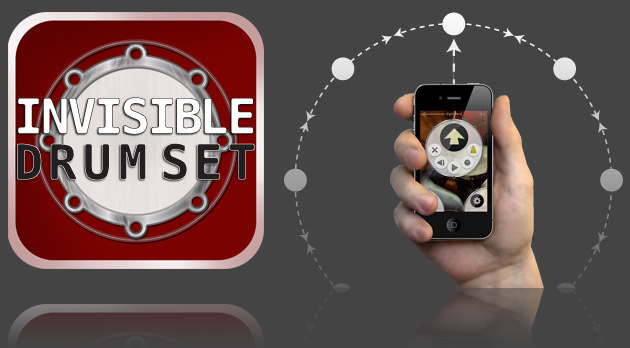 Drums out of thin air...
Invisible Drum Set turns your iPhone 4 or iPod Touch (4th generation) into a drumstick that plays 16 different drums out of thin air. Play your beat wherever you are. Using the device's gyroscope, Invisible Drum Set senses when you strike each drum, and when you turn to play different drums. There is no onscreen switching - just play the drums as if they're right in front of you!
Use your sensors to play
Unlike other drum apps, which make you tap on drums on the screen, Invisible Drum Set puts the drumstick right in your hand. Hold the phone on its side, and strike a drum just by tapping it in the air. The iPhone 4 or iPod Touch (4th generation) can sense when you turn the device in a new direction, so when you turn the phone to hit the next drum it knows - and responds instantly.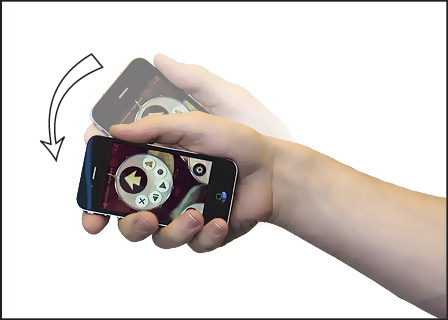 Pre-loaded sound sets
Invisible Drum Set comes with acoustic drums and electronic drums pre-loaded. It also has pitched instruments like the marimba or guitar. You can jam on the drums, or make an impromptu melody or synth line.
Customize your own sounds
If you would like to make a custom sound set, you can by loading your own sounds right into the app. Upload your sounds easily using iTunes. Then, using the app's preset editor, you can arrange your sounds around you. Build the perfect set, or make a sound effect collage. Create a new instrument entirely - then play it on the go.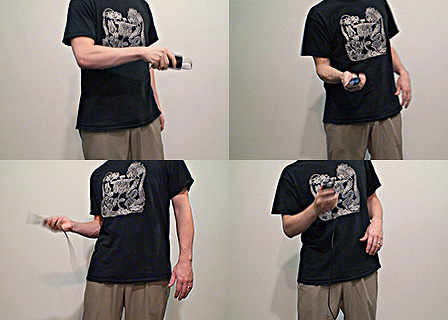 Built-in recording
Record and loop your beat with the built-in recorder. You can customize your meter and tempo, and set your metronome. Hit the record button, and Invisible Drum Set captures your performance. The recorder lets you loop your beat so you can build a rhythm, then solo on top of it.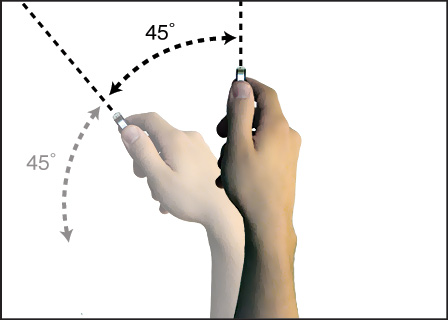 Hardware requirements
Invisible Drum Set is for the iPhone 4 and iPod Touch (4th generation) only. It will not be able to detect different drums on earlier hardware.

Feedback and Support
For feedback, feature requests, or questions, please email: